When you consider how incredibly diverse Brazil is, its Indigenous, European and African influences and its jaw-dropping natural beauty, is there any wonder that the most colorful and creatively inspiring cities in the world are found here? This article will introduce you to Brazilian towns and cities that photographers dream about decorated with colors that resemble an artists pallet.
Favela Santa Marta – Rio de Janeiro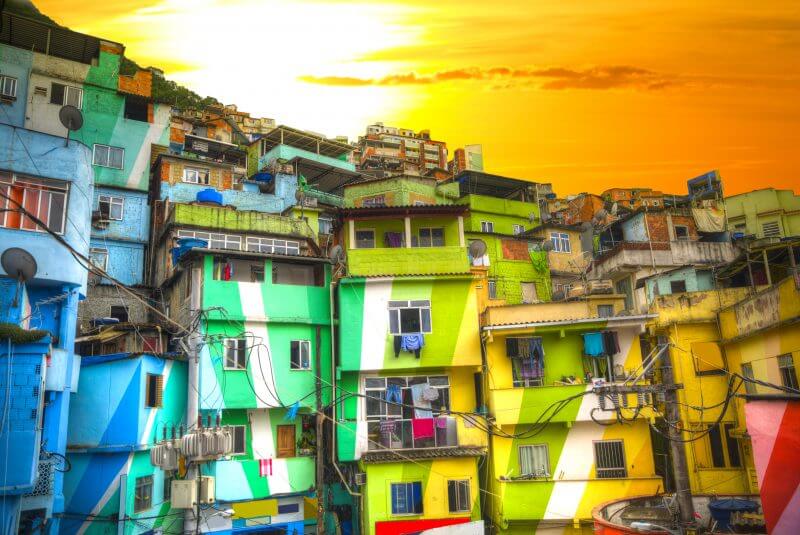 This colorful favela is located between Botafogo and Laranjeiras on the Morro Dona Marta hill in Rio de Janeiro. It is constantly ranked in the top 10 most colorful towns in the world. Queen Elizabeth II has visited it, and Michael Jackson filmed the video for 'They don't care about us' in the favela (and in another location on this list). This favela was once very dangerous and ruled by the local drug lords in a way similar to what you might see in the film Cidade de Deus [City of God] (2002). Even Michael Jackson required the local drug lord's blessing to film there. However, things have changed in Rio since the 90s. Besides economic growth resulting in a growing middle class in Brazil, the police have greater influence in the favela now. Today, Santa Marta is experiencing a degree of gentrification as houses with modern middle-class facilities are being built in its compound. Services and facilities are being upgraded. Finally, favela tourism with tourists wanting to see the houses' colourful beauty and a more 'authentic' Brazilian experience is changing the neighbourhood.
Here is one of the most popular English speaking tours of Favela Santa Marta.
Salvador – Bahia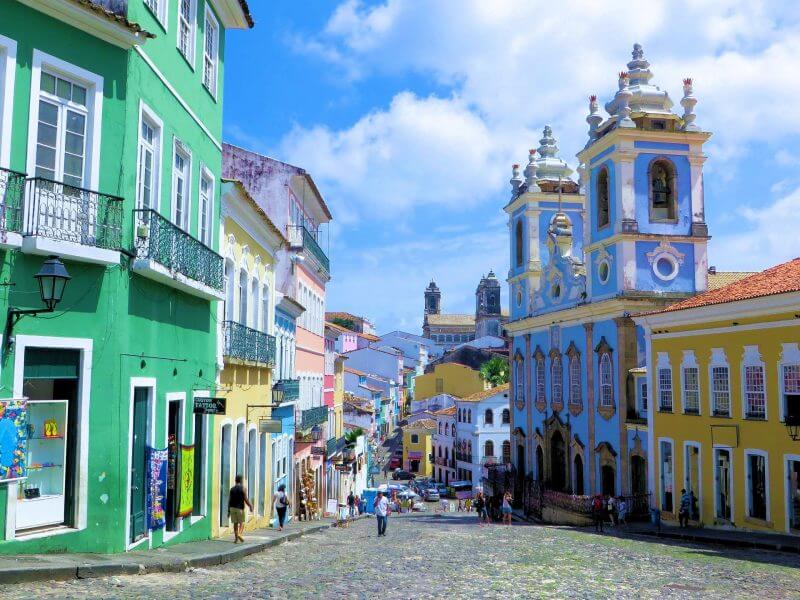 The Centro Histórico de Salvador, or the Pelourinho (pillory), is a historic neighbourhood found within the colonial city centre's bounds. It is a marvellous and romantic experience for anyone appreciating colorful colonial architecture, historical monuments, period dramas, and/or is a big fan of Michael Jackson. And even though it is the tourist centre of Salvador, it is not exceptionally busy or crowded, making it all feel slightly more authentic. The name Pelourinho comes from the whipping post that was found in the central plaza. Tragically, this location was where countless African slaves were publicly whipped as punishment for alleged infringements. Besides the colorful buildings, you will also find beautiful street art in the back streets and many vibrantly dressed Baianas; these are local women dressed in a traditional 19th-century style dress and turban.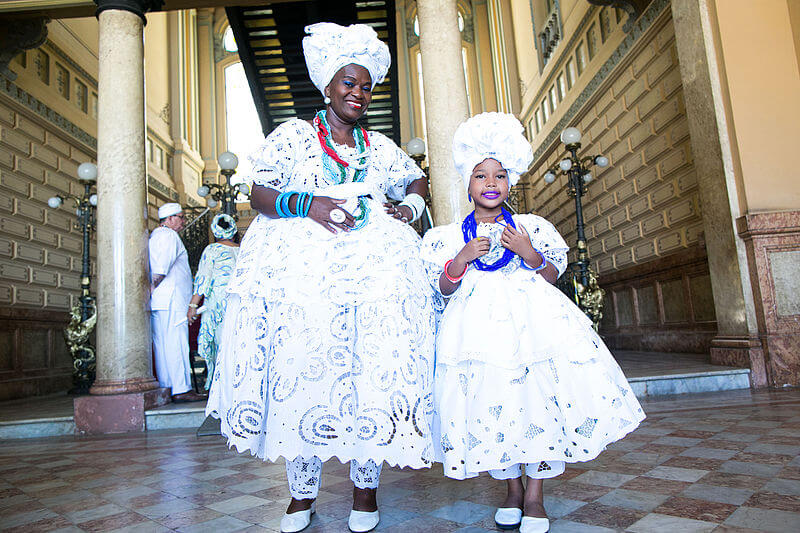 Paraty – Rio de Janeiro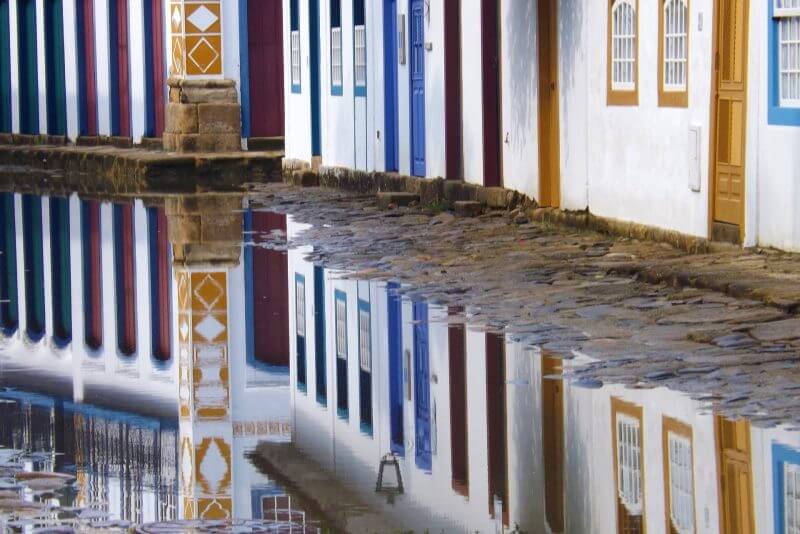 A beautiful, preserved 16th-century colonial town located on the Costa Verde (Green Coast) of Rio de Janeiro state. In the 17th-century, Paraty was the final stop on The Gold Trail that ran from the gold mining cities in Minas Gerais – Diamantina, Ouro Preto, Tiradentes (the latter two being on this list) – ended at the port of Paraty. The gold was shipped out from Paraty to Portugal. Much of the architecture in the town has not changed in over 250 years. After the gold mines were depleted, Paraty became a small regional hub for coffee trade and then for the production of cachaça. The annual Festival da Cachaca happens in August to celebrate this part of the town's history. Today Paraty is a tourism town that has been registered on the UNESCO World Heritage List.  Like all tourist towns, they offer good nightlife and many fun events, such as the International Bourbon Jazz Festival.
The best way to get to Paraty is via bus from Rio de Janeiro or Sao Paulo brasilbybus.com/en.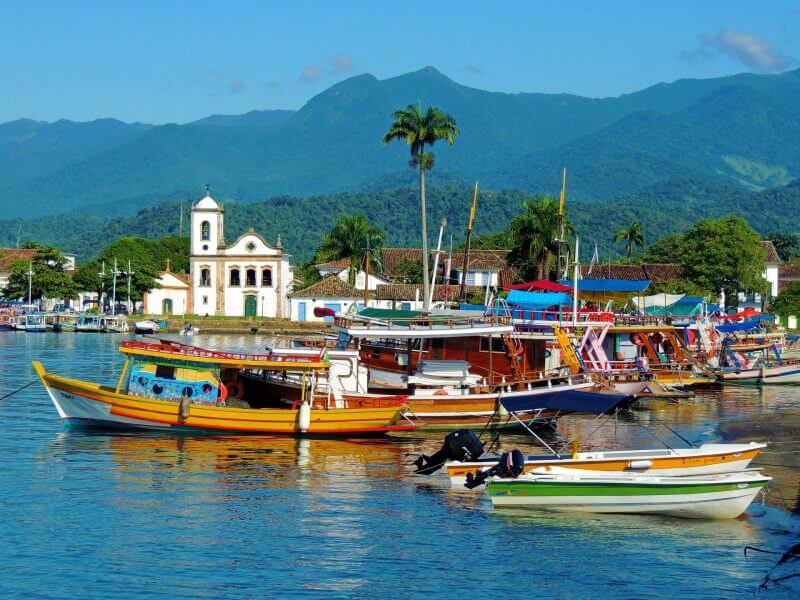 Ouro Preto – Minas Gerais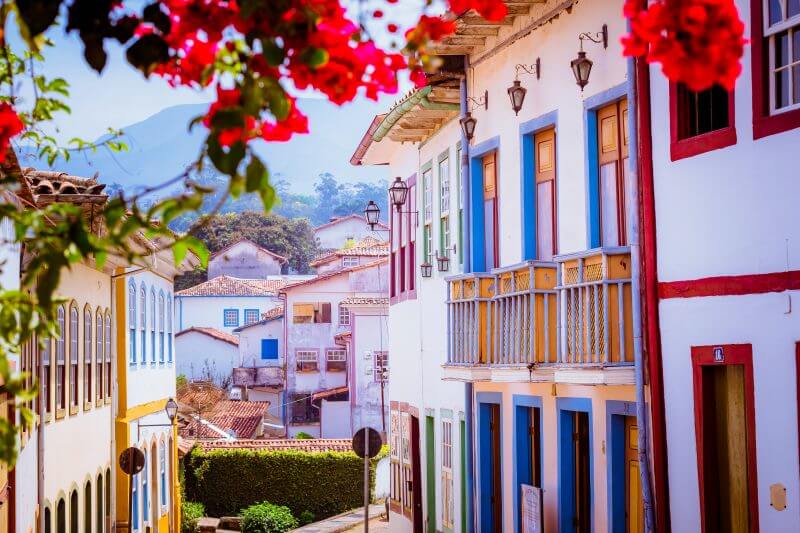 The former capital of Minas Gerais, Ouro Preto (originally known as Vila Rica or Rich Town), was the epicentre of the Brazilain gold rush in the 18th and 19th centuries. In the 18th century, it was the most populated city in all Latin America. In fact, for most of the century, it was significantly larger than New York City! As a result, tremendous wealth was made and invested in the city. An amazing example of colonial Baroque architecture and art has been preserved in this picturesque city on a hill. Quaint little winding roads, lanes and alleys roll up and down the hills, each with rows of whitewashed buildings and colorfully decorated windows and doors. Nowadays, the city is registered on the UNESCO World Heritage List and is driven mostly by tourism, mining, precious stones and the university.
The best way to get to Ouro Preto is from Belo Horizonte via bus; however, there are direct bus routes from São Paulo and Rio de Janeiro.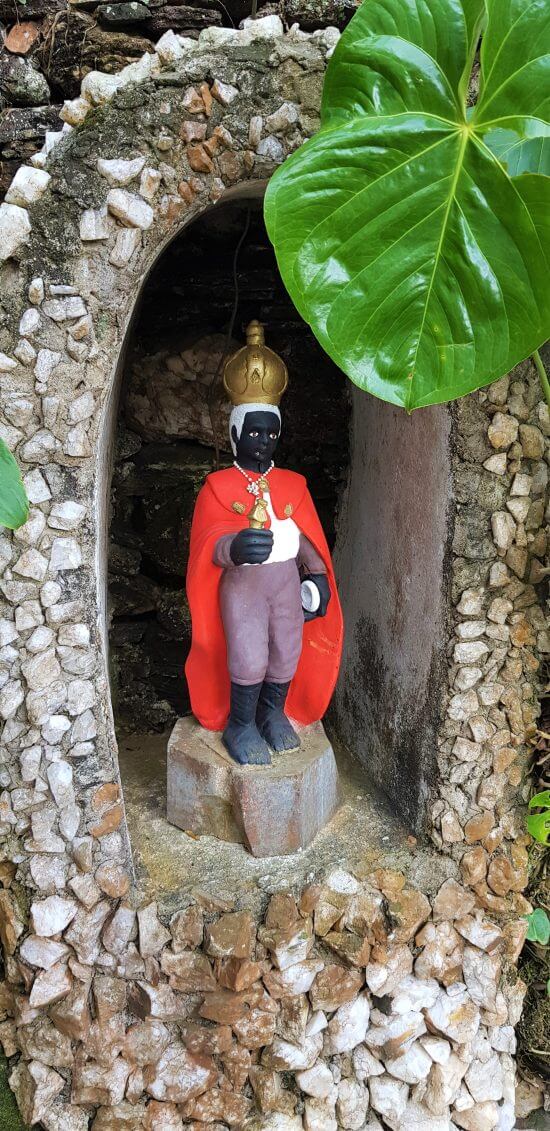 Tiradentes – Minas Gerais
Another beautiful city on The Gold Trail. Named after Joaquim José da Silva Xavier "Tiradentes", an 18th-century revolutionary who was hanged for plotting to overthrow the Portuguese colonial government and install an independent Republic. Originally known as São José del Rey, it was established in 1702 during the gold rush. It is a city of unspoiled Portuguese colonial and Portuguese Baroque architecture.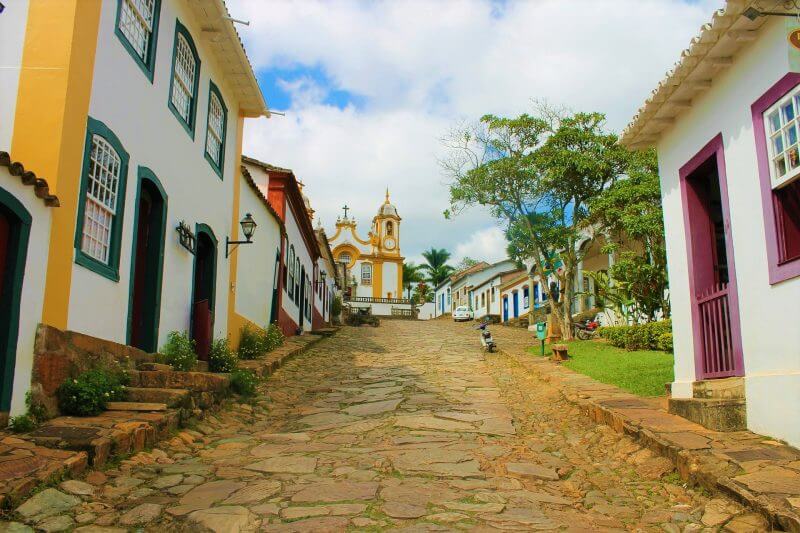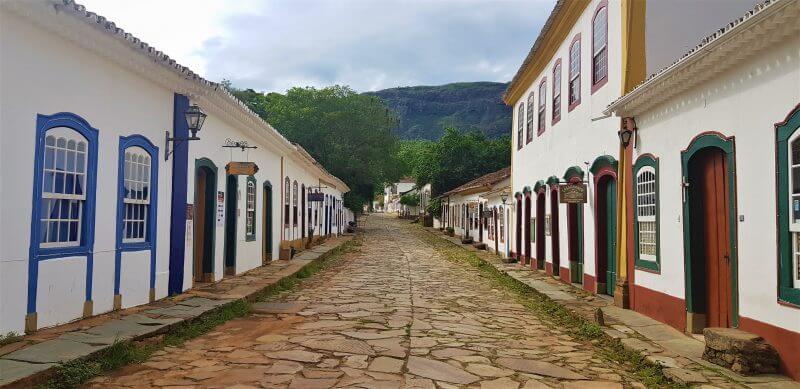 This quiet little tourist town is rather romantic and magical. Surrounded by forest-covered hills, it has an amazing calming effect on you as you walk the cobbled narrow roads and pathways. Keeping with its historical past, you can get a tour around the antique city via horse and cart; they trot around most days.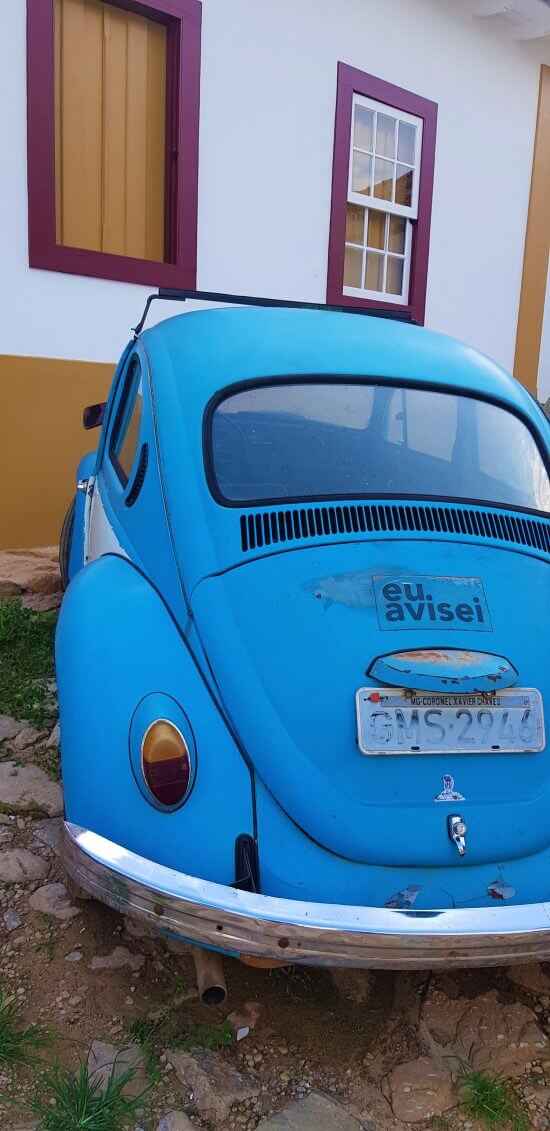 Also, keep an eye open for the Volkswagon Beetles that many people still drive in the area. However, they are called Volkswagon 'Fusca' in Brazil. Tiradentes can be accessed by a bus from Ouro Preto or Belo Horizonte.
Holambra – São Paulo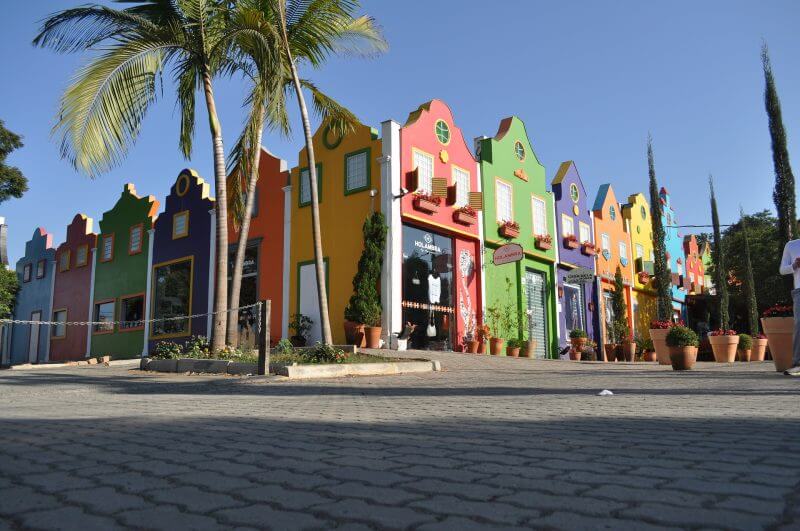 Here is a beautiful city with an interesting and rather modern history. During World War II, the Netherlands was occupied by Nazi Germany and suffered terribly. By the end of the conflict, many cities had been bombed and burnt to the ground, the economy was non-existent, and many thousands of people were homeless and destitute. The Netherlands government campaigned for countries worldwide to take some of their people as essentially refugees to start new lives. Brazil accepted the call and allowed approximately 500 Dutch Catholics emigrate to Brazil in 1948 and settle on a farm in Brazil. The people who arrived were cattle farmers and horticulturalists. They founded a colony and cooperative known as The Cattle Farming Cooperation of Holambra. Holambra comes from the words Holland-America-Brazil and is located in regional São Paulo, north of Campinas. It has a distinctly Dutch architecture style, and many of its buildings are decorated with lots of bright colours.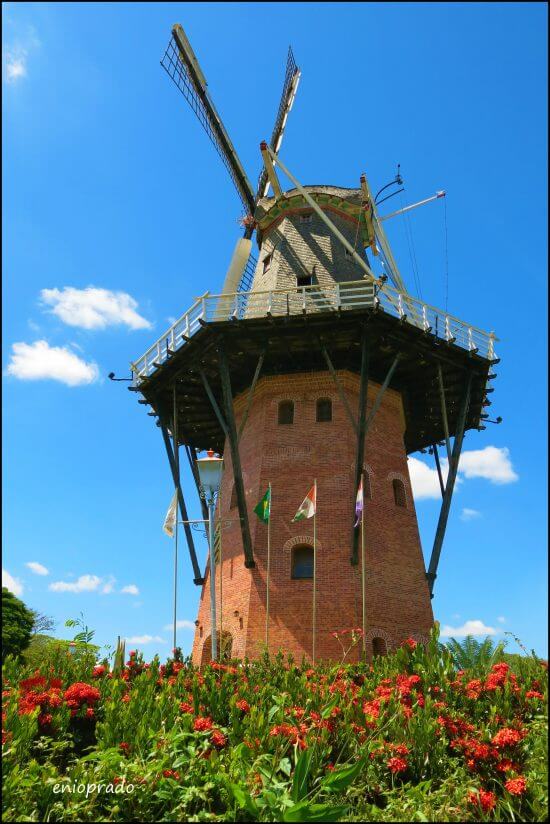 Holambra is famous for horticulture, an industry that contributes significantly to its economy. Every year they host an event called Expoflora, the largest exhibition of flowers and ornamental plants in Latin America. The best way to get to Holambra is via Campinas. Buses frequently run between São Paulo city and Campinas, and there are plenty of connecting bus services from Campinas to Holambra.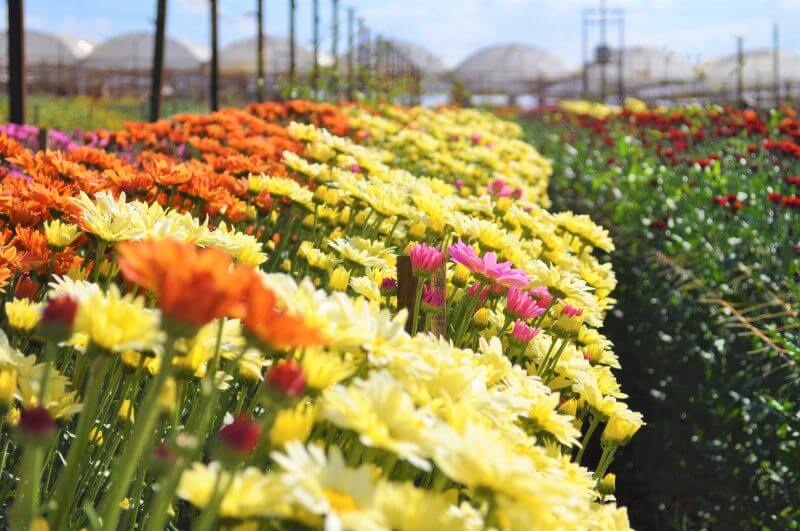 These towns and cities are truly incredible places to visit. Not only are they photographers / Instagramers dream with all the colors of the rainbow represented like nowhere else, but they are also communities of beautiful warm people who genuinely enjoy accommodating tourists from abroad. So make sure you add them to your list of destinations. You will not regret it.