Brazil is an amazing country that will impress you in more ways than one. Incredibly, it is a country that everyone knows exists, but they know very little about. We know their football (soccer) team is one of the best in the world. We know they have cool beaches with beautiful people sunbathing on them. We may have some knowledge about the Amazon jungle thanks to a few documentaries we have watched on the discovery channel. Understand me; these things are amazing components of Brazilain culture and should be celebrated. However, there is so much more to this remarkable country that you will appreciate and be fascinated by. So let's have a look at 10 things that make Brazil special, and we are certain you will love it as much as we do.
Brazilians "Brazukas" are some of the most cheerful and life-loving people in the world. As you travel across the country, you will be amazed at how welcoming and hospitable they are towards visitors from abroad, particularly when you visit regional areas that tourists significantly less frequent. Asking a stranger for directions, or a recommendation as to which is the best boteco, can quickly turn into a coffee or lunch invitation and making a new friend. Furthermore, there is a special place in Brazilians' heart for gringos who show a genuine interest in Brazilian culture, language, and history.
There are 2,095 beaches along the vast 4,650-mile coastline of Brazil. Some of the most beautiful ones are well known, such as Copacabana in Rio de Janeiro and Lagoinha do Leste in Florianopolis. There are many gems that you can discover and have all to yourself. But what many people often don't realise is some of Brazil's best beaches are found on the banks of the many thousands of rivers. There are thousands of incredible river beaches for you to explore. The most well-known being Ponta Negra on the Rio Negro in Manaus, Amazonas. Not only are the beaches beautiful in Brazil but they are also where you can get some of the best 'street food' (beach food?) in the country. Men and women walk up and down selling, drinking coconuts, char-grilled cheese and prawns (shrimp), beer and hundreds of other meals and snacks.
Brazilians are very passionate about their music, and there is always an excuse or opportunity for them to play instruments and sing. In fact, at a party, churrasco (bbq), a bar and most social gatherings, it is likely you will see the guests gathered around singing together. Some of the most popular styles of uniquely Brazilian music today are samba, pagode, sertanejo, forro, bossa nova, axé and favela funk. Live music is performed at bars, botecos, street markets, and street corners all day and night. Dancing is also very much a part of the culture, with samba dancing being popular with all Brazilians.
Brazilian cuisine is perhaps the most under-rated in the world. Rarely do you hear anything about it – beyond your city's local Churrasco (Brazilian bbq). However, consider this, Brazil has approximately 11,000 years of human history living in the world's most ecologically diverse land. The indigenous peoples discovered and cultivated thousands of plants for medicine and to be eaten. Then add trans-Atlantic colonialism from the 16th century onwards. This introduced the cuisine cultures from Portugal, Spain and West Africa. Then in the 19th and 20th centuries, add millions of Germans, Italians, Japanese and Lebanese. The result is an incredibly diverse array of locally developed recipes and ingredients.
Furthermore, Brazil is made up of five regions which are all distinctly different from each other. Each region has its own unique cuisine that has developed over the centuries. We can break this down even further state-by-state. As a result, besides a few universal favourites like feijoada, coxinhas and pastels, the tastes vary significantly in each region. Hence, in the North, you find tangy indigenous meals consisting of Amazon herbs and dried shrimp (i.e. tacaca). In the North East, it is African inspired with coconut cream and palm oil. In the South, it is more meaty European influenced dishes. You will never run out of unique things to try.
Brazil has been occupied by humans for about 11,000 years (although some archaeologists argue it may be significantly longer). The first wave of human settlers were the predominant inhabitants until the 16th century. The various generations have left behind a large archaeological record for us to study and learn from. From 1500 AD, waves of Portuguese, Spanish, and Dutch colonists began to occupy Brazil, trying to re-create Europe in the New World. Enslaved West Africans were used as labour to construct great Churches, administrative buildings, plantations and factories. A huge amount of these buildings still exist and can be visited and explored. There are hundreds of museums dedicated to African, Indigenous and European heritage. Also, Brazil has some of the worlds finest examples of 18th and 19th-century baroque architecture. A history buff will never run out of things to see and explore.
Perhaps the most famous party globally (and one of the most famous religious festivals, believe it or not). Carnaval is a festival that commences the Friday before Ash Wednesday when it officially ends. Although, unofficially, the festivities in the bigger cities can run for weeks before and after. The most iconic Carnival is found in Rio de Janeiro, where people watch various 'blocos' and samba schools perform across the town. Other significant Carnival cities are Salvador, Recife and Olinda; however, it is celebrated in every city. Typical of Brazilian culture, Carnival is a vibrant mix of European, indigenous and Afro-Brazilian influences. Partying takes place in the streets where in some cases, musicians and dancers perform on large moving stages called trios elétricos. It is an amazing event that everyone should experience in their life.
Brazil is a paradise for anyone passionate about wildlife and nature. There are hundreds of trails through pristine forests, wetlands, grasslands, hills, and arid lands if you like trekking. Thousands of crystal clear natural pools, springs and waterfalls to swim in. The worlds largest network of rivers to kayak or navigate on a boat. The country has the most birds species of any in the world, and there is never a moment that you do not see a bird in the sky: incredible mammals, reptiles and amphibians. You can fish the rivers for many fish species or observe them with a snorkel. Although everyone knows this to describe the Amazon, these treasures can be found across the entire country from North to South. No matter which state you are in, you can experience this amazing country's incredible natural beauty.
The Amazon needs no introduction. We know it as long winding rivers, piranhas, jaguars, colourful birds, large trees and jungle vines. Even today, we still think of long-lost indigenous tribes and the potential of hidden riches waiting to be uncovered. Adventure novels, Hollywood and the gentle narrations of David Attenborough have weaved a romantic vision into our mind of the earth's largest rain forest and river system. Guess what! It is all true and lives up to reality. It literally is all of that and MORE. However, it is BIG. The forest covers 5,500,000 km2, more than seven times the area of Texas and twice the Western Australia area. The great news is there are various ways to explore this magical place. The city of Manaus is one of the largest cities in Brazil and is surrounded by the forest. Here you can book Amazon tours to sail the rivers, see the botos (pink dolphins), visit an indigenous tribe and see the meeting of the waters where the Rio Negro meets the Rio Amazonas. You can also buy a ticket to ride a boat to the Atlantic Ocean to the East or Peru to the West. It is a must for your list.
One thing that helps on any overseas vacation and adventure is getting good bang-for-your-buck. Although Brazil is the largest economy in South America, its exchange rate has been quite weak against all the major currencies in recent years. This means your buying power is strong. Brazil is a country with extreme wealth and extreme poverty; hence, you can buy an amazing bowl of feijoada from a small hole-in-the-wall for USD 2 and spend over USD 200 in a high-end restaurant. I stayed in some amazing hotel rooms with ocean views for only $40 per night. So depending on how you travel, Brazil can offer an amazing adventure on any budget.
In our modern globalised world, the more we travel, the more we notice that all the countries are slowly starting to look the same. McDonald's, Starbucks, Nike and Adidas are familiar brands we see in even the most remote parts of the world. A true authentic cultural experience is becoming rarer and rarer. Lucky for us intrepid adventurers, Brazil is a place where you can find places that have been largely unspoilt by globalism and corporatism. Of course, I am not talking about big cities. São Paulo city is one of the most corporatized and globalized cities in the world. I am talking about smaller towns and cities across the North, North East and the central states. The cultures you will experience in these areas will move you. The people are down to earth and genuine. The places are full of history and amazing things to see but without all the gloss and glamour. In this blog site, we endeavour to share this authenticity with you to be inspired to go to Brazil and experience it yourself.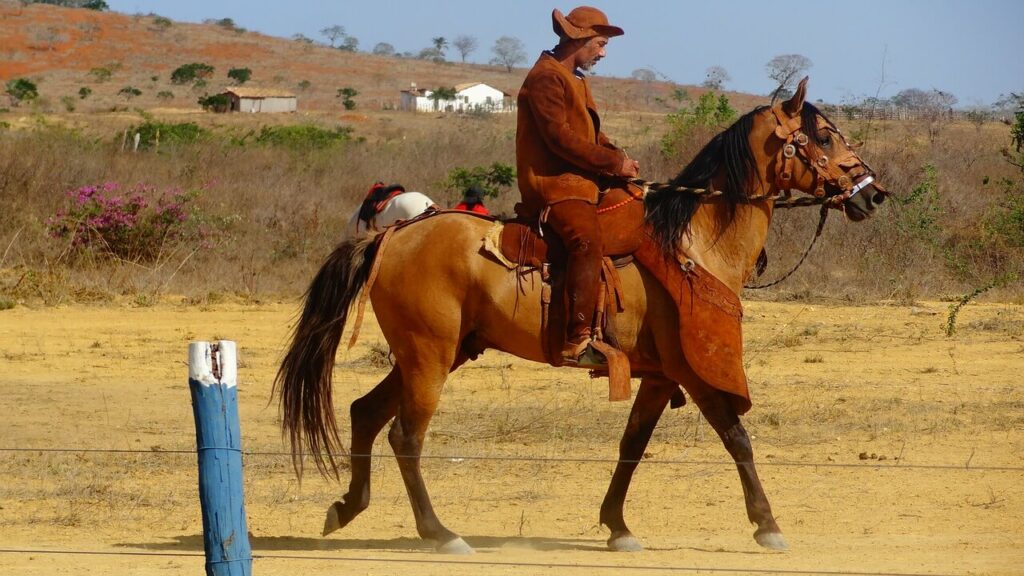 Explore our blog and discover more about Brazilian Food, Travel, Lifestyle and Culture.